HORSTKEMPER Maschinenbau named innovation champion
19 June 2020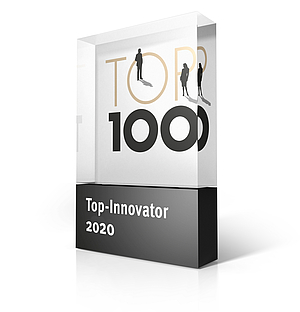 Letting go of the old and daring to try something new: Innovative medium-sized companies such as HORSTKEMPER Maschinenbau GmbH from Rietberg are not afraid of change, but see it as an opportunity. This is how the company impressed in the 27th round of the TOP 100 innovation competition. HORSTKEMPER Maschinenbau will officially be among the TOP 100 from 19th June. In the scientific selection process, the company impressed particularly with its innovation successes in the B size category (51 to 200 employees).
The TOP 100 company specializes in the development of machines, systems, control technology solutions and custom products for the furniture and automotive industries. The degree of individualization of the deliveries is high: "We can also map complex processes and very special conditions with our solutions, whether it be small or particularly rough premises or the conveying and processing of extremely hot components," says managing director Helmut Wiesing. In view of the high demands involved in the realisation of such orders, the East Westphalians have founded a cross-departmental innovation circle. Its members jointly examine market conditions, draw up feasibility studies and sound out concrete design and product possibilities: "Since we have more closely networked our processes with the Innovation Circle, we have achieved even greater competence and even better success with our customers," emphasises Managing Director Norbert HORSTKEMPER.
Most recently, the top innovator developed several new products, including a trolley for intralogistics in the wood industry, which meets the highest fire protection requirements with an energy storage system. This is unique on the market, which is why it has already been registered as a utility model. And for a company from the region that builds drones for the rapid transport of life-saving defibrillators, the family-owned company constructed a hangar as a garage for the drones. "Although we had never been in contact with the industry before, we were able to work out a satisfactory solution for the customer, unlike many of our competitors," says Wiesing.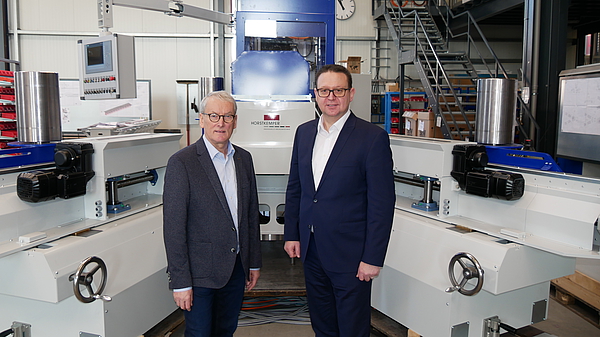 TOP 100: the competition
Since 1993, compamedia has been awarding the TOP 100 seal of approval for special innovative strength and above-average innovation success to medium-sized companies. Since 2002, the scientific direction has been in the hands of Prof. Dr. Nikolaus Franke. Franke is founder and chairman of the Institute for Entrepreneurship and Innovation at the Vienna University of Economics and Business Administration. Mentor of TOP 100 is the science journalist Ranga Yogeshwar. Project partners are the Fraunhofer Society for the Promotion of Applied Research and the BVMW. As media partners, manager magazin, impulse and W&V accompany the company comparison. More information is available at www.top100.de.