market launch for waverail®
20 May 2021
As an experienced specialist for storage and material flow systems, HORSTKEMPER Maschinenbau GmbH has designed and developed its own patent-pending rail system. The waverail® rail system is available as of now and can be used throughout the market.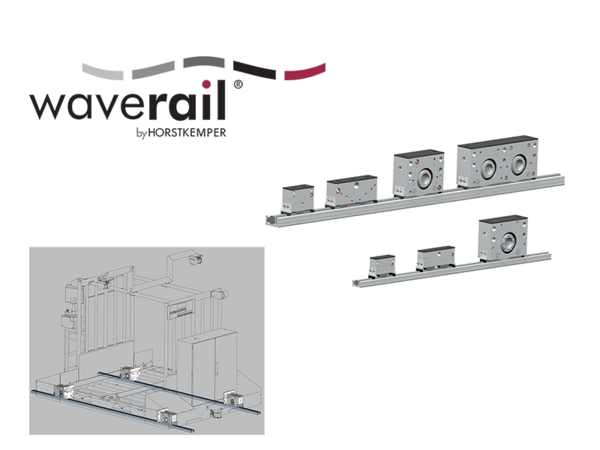 The waverail® rail system gets your processes flowing
The waverail® offers all the advantages of a rail system that is embedded into and flush with the floor. The hardened and ground shafts, which are fixed precisely in the support profile, ensure minimum rolling resistance.
Due to its novel profile geometry, the waverail® features a significantly improved clamping system for fixing the shaft in the extruded aluminium profile.
In addition to the product range of the waverail® rail system, we pursue a holistic system approach, so we naturally offer additional components such as wheel blocks or trolleys.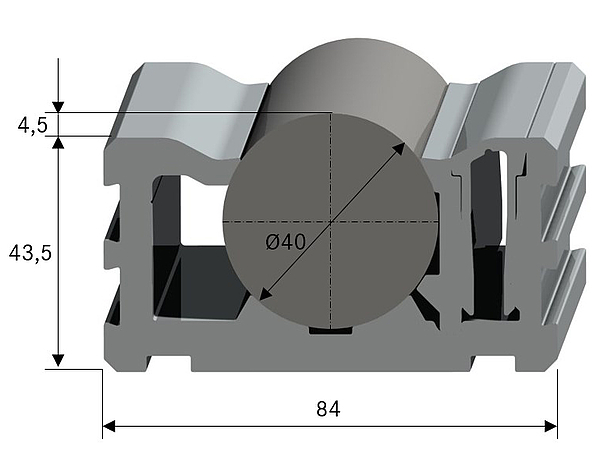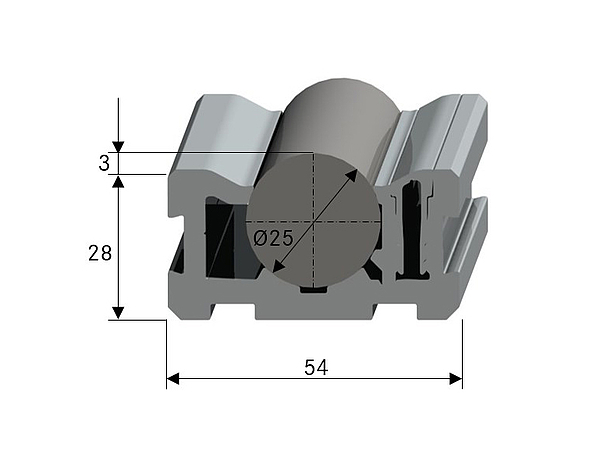 Various possible uses for small and heavy loads
The rail system is used in numerous industrial applications and use cases. These range from simple set-up operations to fully automated intralogistic material flows.
HORSTKEMPER also uses the flexible and efficient rail system for internal transport in its own company.