Side stacker for blank cutting line provides even more flexibility
on 31 May 2018
Rietberg - Horstkemper Maschinenbau supplies a side stacker on an existing blank cutting line for a Tier 1 supplier to the automotive industry, thus significantly increasing the flexibility of the line.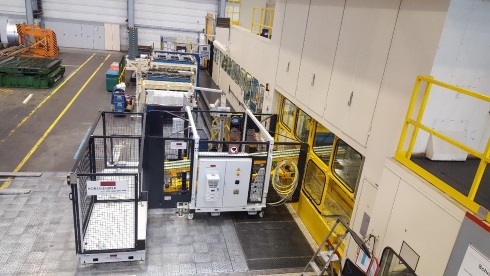 Fig. 1: The side stacker in production position, adapted to the existing blank cutting system.
The line was successfully commissioned with the new product in March 2018 and now enables the targeted stacking of medium to large blanks. Especially window and side cut-outs in the blanks have ended up in scrap due to the cutting and stacking process of the actual component. Thanks to the laterally adaptable stacker on the cutting system, blank cut-outs can be removed directly from the tool and stacked up in a targeted manner. To this end, the free space for the conveying lines in the tool was coordinated closely with the customer's method planning. The conveyor lines can be fully automatically set up and automatically adapt to the increasing stacking level even during stacking.
The stacker is also designed with 2 stacking positions, so that the stacking process can be carried out without interruption in the event of a stacking position change. In principle, the stacker is mobile and can be used for tool changes and, in the standard version, cutting and
batch operation.
Technical data and function:
Side stacker adaptable to existing cutting system
Conveyance of the blank cuts at an angle of 90 degrees to the through-feed direction of the blank cutting machine
Integration of the conveyor technology into the cutting tool
Blank cuts for the side stacker in max. dimensions: 1.350 x 550 mm
Stacking capacity up to 30 strokes/minute
Adaptation of the side stacker to the cutting press
Conveyor technology can be fully automatically set up via servo drives
Stacking trolley with 2 stacking positions for uninterrupted stacking operation
Control based on Siemens TIA / Simotion
Complete protective housing
pre-commissioning at the Horstkemper plant, as well as assembly, installation and commissioning at the customer's plant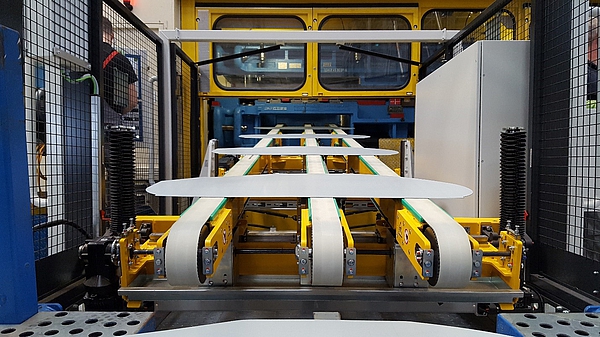 Fig. 2: The blank cuts in the infeed to the stack.
With approx. 30% of all blank cuts, sheets are now discharged laterally and continue to be used for other components. This significantly increases the material efficiency of the coil and increases the productivity of the plant.