HORSTKEMPER expands its plant and machinery again
16 December 2021
After HORSTKEMPER had already significantly increased the depth of the production last year with an investment in a laser cutting system and a CNC press brake, the acquisition of a CNC floor type milling-boring machine was on the agenda this year.
With the expanded machinery and the resulting manufacturing capabilities, HORSTKEMPER increases its added value in machine and plant engineering and at the same time can better control capacity utilization and production progress. In addition, know-how-intensive assemblies remain in-house throughout the entire manufacturing process.
Responding even more flexibly to customer needs
"With this investment, we are sending a clear signal to our customers to be able to respond even more flexibly to customer requirements in the production of our machines and systems in the future," point out Managing Directors Norbert Horstkemper and Helmut Wiesing.
The floor type milling-boring and drilling center impresses with its considerable dimensions and technical equipment:
driveway X: 8,000 mm
driveway Y: 1,500 mm
driveway Z: 2,200 mm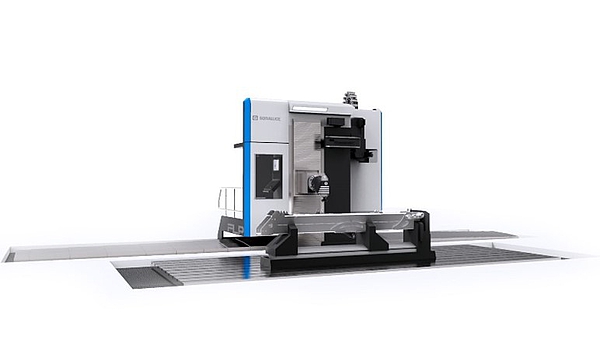 The laser cutting system also impressed with its capabilities in relation with the CNC press brake:
Trumpf laser cutting system and CNC press brake for materials and dimensions:
Steel, stainless steel and aluminum sheets
Component dimensions max. 4,000 x 2,000 mm
Sheet thickness up to 25 mm (15 mm bending)